Scientific Program
---
Access the Scientific Program for the SOLACI-SOCIME 2018 Congress
We hereby present the complete scientific program for the SOLACI-SOCIME Congress that will take place from August 1st to 3rd, 2018, at the Expo Santa Fe International Convention Center in Mexico City. You will also find the list of activities for the 9th edition of the Interventional Trainees Pre-Congress Course, "José Gabay," which will take place on July 31st, 2018, at Hilton Hotel in Mexico City.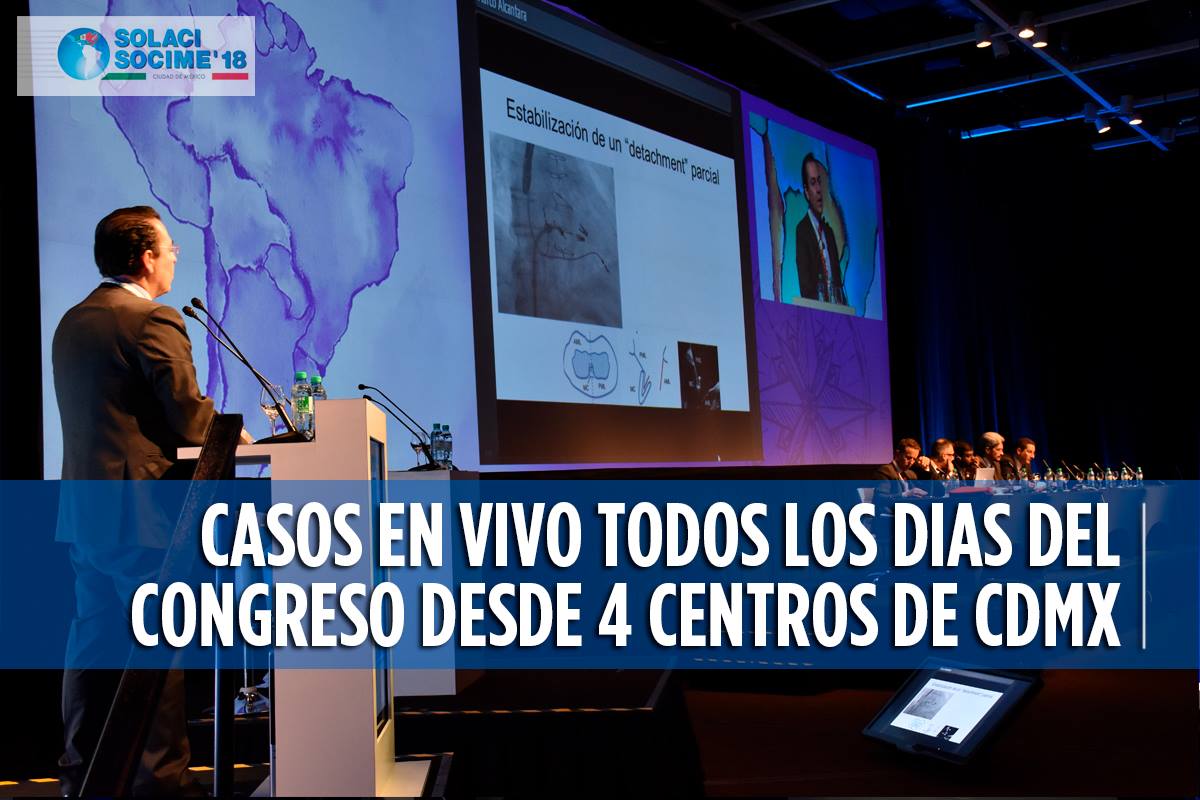 This is undoubtedly an ambitious scientific program that includes several live cases, international joint sessions, over 15 keynote conferences, and the participation of more than 25 guests from all over the world. Furthermore, its sessions cover a wide range of relevant topics within interventional cardiology, including coronary interventions, structural heart disease, peripheral vascular disease, endovascular devices, etc.
We hope you enjoy these activities and attend the largest interventional cardiology event in Latin America.
Access the scientific program HERE
Discover the 2018 SOLACI-SOCIME pocket program HERE